Soup is nurishing "juice" that can be quickly digested for fast energy.
SOUP IS FAST ENERGY
Soup combines Powerful Nutrients for fast assimilation.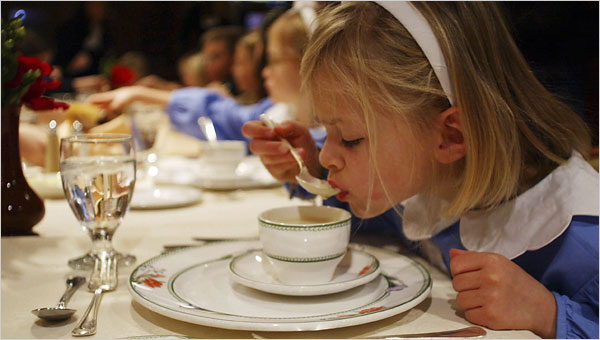 Quik Clik the Pic.
Rinse all fruits, vegetables and canned ingredients
with Sunsmile Fruit and Vegetable Rinse.
Use NuPlus in Everything.
Sweet Potato Soup with Buttered Pecans
Recipe Courtesy of Gourmet Adapted by Television Food Network
Prep Time: 25 minutes <> Cook Time: 45 minutes
About 11 cups, 8 to 10 serving
INGREDIENTS for soup:
¾ cup finely chopped onion
1 finely chopped leek, washed well and drained
2 large garlic cloves, minced
3 large carrots, sliced thin (about 1 1/2 cups)
1 bay leaf
3 tablespoons unsalted butter
2 pounds (about 3 large) sweet potatoes
1/2-pound russet (baking) potato
5 cups organic chicken broth plus additional for thinning the soup, if desired.
¾ cup dry white wine
1 1/2 cups water
INGREDIENTS FOR Buttered Pecans:
¾ cup chopped pecans
2 tablespoons unsalted butter
Creme fraiche or sour cream as an accompaniment
May add NuPlus
DIRECTIONS:
1. In a kettle cook the onion, leek, garlic, and carrots with the bay leaf and pepper to taste in the butter over moderate heat, stirring, until the vegetables are softened.
2. Add the sweet potato, peeled, halved lengthwise, and sliced thin, the russet potato, peeled, halved lengthwise, and sliced thin and the 5 cups broth, wine, and water.
3. Simmer the mixture, covered, for 15 to 20 minutes, or until the potatoes are very tender, and discard the bay leaf.
4. In a blender puree the mixture in batches until it is very smooth, transferring it as it is pureed to a large saucepan, add the additional broth to thin the soup to the desired consistency, and season the soup with pepper. The soup may be made 1 day in advance, kept covered and chilled and reheated.
Buttered Pecans:
1 In a skillet, cook the pecans in the butter over moderate heat, stirring occasionally, for 10 minutes, or until they are golden brown, and transfer them to paper towels to drain. The pecans may be made 2 days in advance and kept in an airtight container or a resealable plastic bag.
2 Divide the soup among bowls and top each serving with a dollop of the creme fraiche and some of the buttered pecans.
<><><>
Green Raw Soup
Serves 4-6
This is a wonderfully alkalizing soup that I prefer served cold in the summer months and warmed in the winter months. It's energizing and easy to digest.
INGREDIENTS
1-2 avocados
1-2 cucumbers, peeled and seeded
1 jalapeno pepper, seeded
½ yellow onion, diced
Juice of 1/2 lemon
1-2 cups light vegetable stock or water
3 cloves garlic
1 Tbs. fresh cilantro
1 Tbs. fresh parsley
1 carrot, finely diced
DIRECTIONS:
Purée all ingredients (except onions and carrot) in a food processor. Use more or less water for desired consistency. Add onions and raw crunchy carrot bits at the end for garnish. Yum.
by Kay Hughes | www.billandkay.com | 281.251.4544
<><><>
GAZPACHO GRANDE
About 6 servings
Its hard to think of anything more delightful to eat —or to prepare— for a late-summer meal than gazpacho — a no-cook Spanish soup of garden-fresh vegetables and just the right amount of zing to make them interesting. I keep the calorie count low by using much less oil than is traditionally put in gazpacho. The vegetables are divided: half are puréed to give the soup body; half are chopped and added for texture. The result is wonderful.
Preparation tip
This recipe uses canned tomato juice, so be gentle on the salt unless you buy or make juice with no added salt.
1 large cucumber, peeled, halved lengthwise, and cored to remove seeds, divided
2 arge tomatoes, peeled, cored, and seeded, divided
1 reen pepper, halved and seeded, divided
1 medium onion, peeled and halved, divided
1 pimiento
3 cups tomato juice, divided
1/3 cup red wine vinegar
1 tablespoon olive or vegetable oil
¼ teaspoon hot pepper sauce (Tabasco)
1 teaspoon salt, if desired (Celtic of sea)
1/2 teaspoon freshly ground black pepper or more, to taste
3 to 4 cloves garlic, finely minced or crushed Croutons for garnish (optional)
DIRECTIONS
1. In a blender, combine half the cucumber, 1 tomato, half the green pepper, half the onion, the whole pimiento, and 1 cup of the tomato juice. Purée the ingredients at high speed.
2. Chop the remaining cucumber, tomato, green pepper, and onion. Place the vegetables in a bowl, cover it, and refrigerate it until serving time.
3. Pour the purée into a large serving bowl or tureen, and add the remaining 2 cups tomato juice, the vinegar, oil, pepper sauce, salt, pepper, and garlic. Refrigerate the gazpacho, covered, for at least 2 hours.
4. Just before serving the soup, add the reserved chopped vegetables to the purée mixture. Check the seasonings. Serve the gazpacho with croutons, if desired.
From Good Food Book, Jane Brody; W. W. Norton & Company, New York-London
<><><>
Chock-Full-of-Vegetable Soup
Adapted from TUFTS UNIVERSITY | Health & Nutrition Letter | January 2004, volume 21, number 11
Rich with a delicious melange of vegetables and whole grains, this hearty soup makes a warming supper or lunch. Simmer up a pot on the weekend and enjoy it throughout the week. (The soup will thicken as it stands; just add broth or water to achieve desired consistency when reheating.) Toasted whole-wheat, country, bread, rubbed with garlic and drizzled with olive oil, rounds out the meal nicely.
INGREDIENTS:
1 (19-or 15 1/2 oz.) can cannelini bean (white kidney beans), drained and rinsed.
2 tsp. olive oil
2 medium leaks, white and pale green parts only, cleaned and sliced (1 cup)
3 medium carrots, diced (1 cup)
2 ribs celery, diced (1/2 cup)
4 cloves garlic, minced
2 tsp. chopped fresh rosemary
crushed red pepper
2 (32oz.) boxes reduced-sodium chicken broth or 7 cups vegetable broth
4 oz. green beans, stem end, trimmed, cut into 1-inch pieces (1 cup)
1 (14 1/2-oz.) can no-salt-added diced tomatoes
½ small zucchini, diced (1 cup)
¼ cup quick cooking barley
6 ounces baby spinach (8 cups.), washed
Freshly ground pepper to taste
2/3 cup Nutritional Yeast -optional
Directions:
1. Mash 1 c. of beans with a fork; set mashed and whole beans aside.
2. Heat oil in a soup pot or Dutch oven (6-to 8-quart capacity) over medium heat.
3. Add leeks, carrots and celery; cook, stirring often, until softened, 3 to 4 minutes.
4. Add garlic, rosemary, and crushed red pepper; cook, stirring, for 30 seconds.
5. Add broth, increase heat to high, and bring to a simmer.
6. Add green beans, and reduce heat to medium; Cook, uncovered, for 5 minutes.
7. Stir in the tomatoes, zucchini, barley, and reserved mashed and whole beans; return to a simmer.
8. Partially cover and cook for 10 minutes.
9. Stir in spinach, cover and cook until spinach has wilted and barley and vegetables are tender, 2 to 3 minutes.
10. Season with pepper.
11. Top each serving with a sprinkling of Parmesan cheese.
<><><>
SWEET POTATO SOUP (Excellent!)
From: Lois Emerson
2 cups raw sweet potato, peeled and cubed
1/2 cup celery, thickly sliced
1/2 cup carrots, thinly sliced
1/4 cup fresh parsley, chopped
1/4 cup fresh cilantro, chopped
4 cups vegetable broth (see next recipe)
2 tablespoons virgin olive oil
1 1/2 teaspoons ground coriander
1/2 teaspoon ground thyme
1 cup almond beverage
Key Lime pepper to taste
DIRECTIONS:
1. In a soup pot, saute vegetables, parsley, and cilantro in olive oil for 5 minutes or until vegetables are soft.
2. Add broth, coriander, and thyme and bring to a boil. Reduce heat, cover, and simmer for 1 hour. For a creamy soup, puree in a blender before adding almond beverage and pepper; then briefly warm again in soup pot (can reserve some vegetables in pan for a chunky soup). Otherwise, add almond beverage and heat.
3. Serve with fresh "no yeast" whole grain bread
<><><>
Bill and Kay Hughes "BillandKay" are Coaches of Complimentary-Alternative Wellness for naturally high energy using integrated botanicals having readily, bioavailable, nutrients.
BillandKay want to be your Sponsor-
Mentor in a journey to better health.
Be Healthy, Have Energy, Save Time and Money.
Information available from BillandKay.
Enroll and order on the Internet. Enrolling resembles joining Sam's Club, Cosco, etc.

Time To Start.
Quick Click here
There, choose "Join Now" and "customer."
Let's Talk
eMail BillandKay
Phone: 281.251.4544