BEING HEALTHY IS ENERGY
TO OWN YOUR BUSINESS,
WITH FREE TIME,
AND MONEY,
TO AFFORD IT.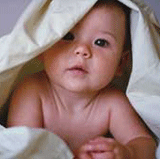 BE PROFESSIONAL
in
THE WELLNESS INDUSTRY
Complementary Alternative Care
srs Wellness is not on a balance sheet -The most valuable family asset.

srs Healthy business and lifestyle are available to those who seek it.

srsrIn addition to personal well-being, money may be earned: Practicing ethical concepts, Achieving respect, Having financial security, and Enjoying free time.
WHAT'S THE DIFFERENCE?
srsLow start-up, small inventory, superior products, few records to keep,
mentoring and coaching and better return on investment.

Not everyone wishes to enter this industry. For some, knowing the source
of superior healthful products is enough. Others wish to have healthful products and introduce them to others (A Wellness and Security Mission).
Serious business persons want the franchise-like business, which in some respects, resembles the fanchises of many popular businesses.
Before entering the industry, professionals investigate the integrity, stability, and management of an anchor company. Full investigation and comparison of products and Company are invited. For more, contact BILLandKAY.eMail us
FUNNEL YOUR ENERGY
* Work for real money with a full-time or part-time career.
* Look for one of the best payouts in the industry.
* Control how much money you want to earn.
* Involved in a global compensation plan
* Do business all over the world.
* Set your success goals.
* Choose your hours
* Be your boss
Sunrider International is Headquartered in California
Approved and used in more than 40 nations.

Let's Talk
BillandKay
eMail BillandKay
Phone: 281.251.4544